By Gordon Russell, NOLA, September 20 2020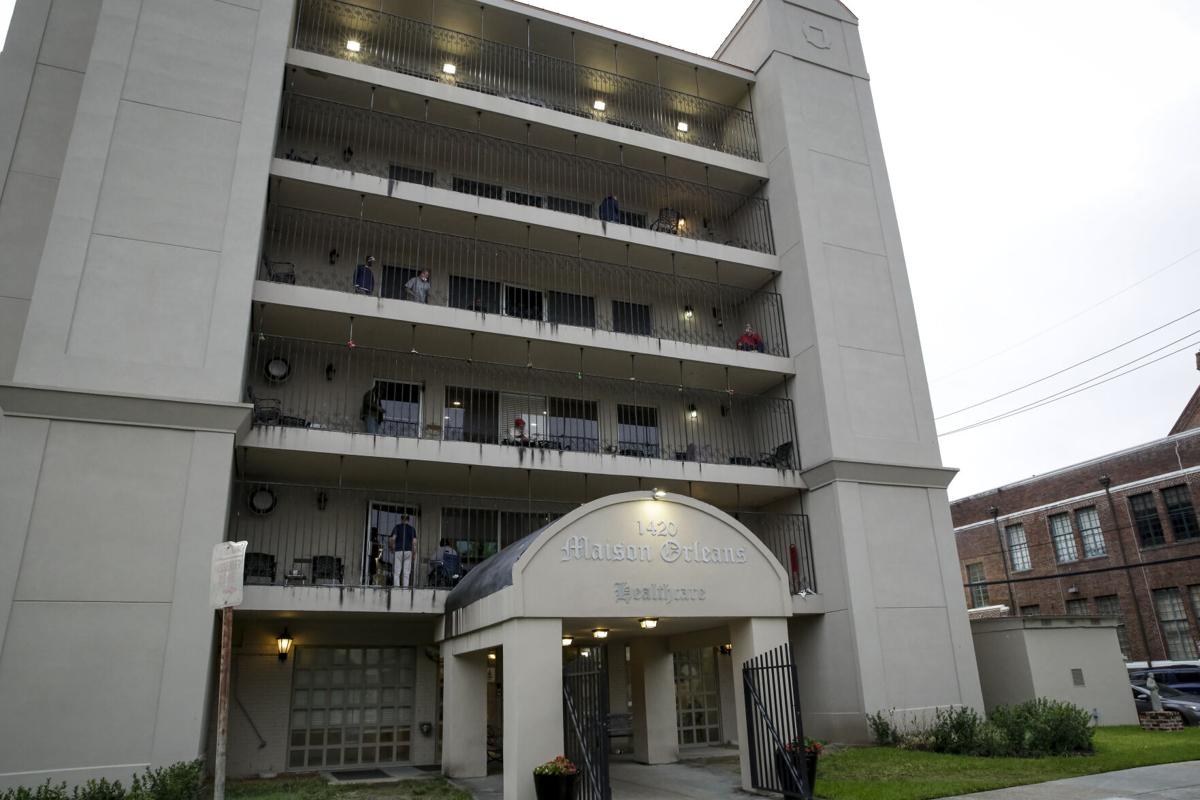 At least eight residents of the Maison Orleans nursing home in Uptown New Orleans have died from the coronavirus — according to records provided by the Orleans Parish coroner's office, anyhow.
But the state Department of Health only lists three Maison Orleans residents among Louisiana's 5,172 COVID-19 deaths.
A similar disparity exists with the figures at Metairie Healthcare Center. The Jefferson Parish coroner's office shows 17 residents there have been lost to the coronavirus. The state's dashboard only lists 12.
It's not clear what's behind the discrepancies. Officials at both nursing homes declined to provide information on their data collection and reporting or a rationale for the different counts. The state's numbers are reported by the nursing homes, while the coroner's offices — which by law must be notified of all coronavirus deaths — generate their own numbers.
"It's very concerning," said Denise Bottcher of AARP, a group that has long argued that Louisiana relies too much on nursing homes to care for older adults. "It should concern elected officials, and families, and all of us who plan to get older, quite frankly.
"Our strategies are only as good as our data. If deaths are being underreported, for whatever purpose, that's a problem. The question is, do we have the best data? If the answer is no, we just don't have that luxury to say that's OK."
While the cause of the discrepancies is unclear, the vast majority of Louisiana nursing homes, including both Maison Orleans and Metairie Healthcare, are for-profit businesses that compete for customers. Their ability to contain COVID-19 and keep residents safe from an infectious disease will likely be a metric that future residents and their families will examine closely.
The inconsistencies in reporting deaths at Louisiana nursing homes appear to go well beyond the glaring disparities found at these two facilities. In fact, the state Department of Health keeps aggregate data on nursing home deaths, and it shows that 2,225 Louisiana nursing home residents have died of the coronavirus, according to spokesman Kevin Litten. That works out to 43% of the deaths recorded in the state to date.
But that total comes from the Office of Vital Records, a subset of the Department of Health, which gets its data from coroners. Nursing homes have only self-reported 2,044 COVID-19 deaths to the state, meaning that nearly one in 10 nursing home deaths is missing from the state's public dashboard. 
The data compiled by the Office of Vital Records, which state officials consider the gold standard, is not made public, except in the aggregate, Litten said.
Efforts by this newspaper to scrutinize more closely how coronavirus deaths are reported around Louisiana have been frustrated by a number of factors, none larger than the unwillingness of most of the 64 parish coroners to provide detailed information on COVID-19 deaths in their jurisdictions — though state law makes clear that data is a public record.
The Times-Picayune and The Advocate filed public records requests with every coroner in the state. Some never responded, while most who did replied that they would charge $7 for each death record, meaning it would cost tens of thousands of dollars to collect the data statewide. A few coroners — including those in Jefferson, Orleans, Ouachita and Tangipahoa parishes — have been more helpful, providing the information either for free or at a more reasonable cost.
While Metairie Healthcare and Maison Orleans were not the only nursing homes with data that didn't exactly match that of the coroner, the disconnects at those two facilities were easily the widest among nursing homes in the four parishes that provided data. Some smaller discrepancies noted could owe to timing issues, as the coroners provide lists of coronavirus victims only periodically, while the Department of Health publicizes new numbers weekly.
That sort of delay doesn't appear to explain the disparate numbers reported for those two homes, however. The most recent death of a Metairie Health Care Center resident occurred on May 27, according to the Jefferson Parish coroner. And the most recent death of a Maison Orleans resident was May 11, the Orleans coroner said.https://8414e182dfc082d2973d84ae08a459b8.safeframe.googlesyndication.com/safeframe/1-0-37/html/container.html
In other words, it's been almost four months since a resident of either nursing home died, and yet the state's public tallies still don't come close to matching those of the parish coroners.
The nursing home industry is among Louisiana's most powerful political lobbies, using its influence in the Capitol to secure favorable reimbursement rates and to block efforts to boost home-based health care, which are backed by groups like AARP and favored by many seniors. AARP argues that Louisiana's disproportionate reliance on nursing homes has had deadly consequences during the pandemic, because seniors living at home might have been less vulnerable than those in group settings.
When the pandemic began, Gov. John Bel Edwards' administration started reporting clusters of cases at specific facilities. But the administration then stopped doing that for a period of weeks, a change officials said was not sought by the industry.
In mid-May, amid pressure from legislators and a federal requirement that such data be reported to the Centers for Medicare and Medicaid Services, the Edwards administration again began collecting data from nursing homes and posting it weekly. It was the public's first detailed look at the vastness of the toll in nursing homes, where roughly 40% of Louisiana deaths have occurred.
In its first few weekly reports, oddly, Metairie Healthcare reported 26 patient deaths. But that number was revised down to 12 on June 21, and it has stayed there ever since. The reason for the change is unclear.
Metairie Healthcare is owned by Ronnie Goux, who owns a number of other nursing homes and is also the president of the powerful Louisiana Nursing Home Association. He's also among the most prolific donors to Louisiana political campaigns in recent years, contributing heavily to many legislators and giving more than $142,000 to Edwards' 2015 campaign alone.
Goux did not return multiple phone messages seeking comment.
Maison Orleans is owned by Bob Dean, a Baton Rouge developer who owns several other nursing homes. Maison Orleans has a one-star rating, equating to "much below average," on the federal government's five-star scale. (Metairie Healthcare, by comparison, has a four-star, or "above average" rating.)
Dean also did not return messages.
Officials with the state Department of Health said they don't do any active vetting of the numbers that the nursing homes provide them for the weekly dashboard.
"It is data that the facility represents as accurate and reports to the federal government, but LDH acknowledges this data has its limitations because facilities are not aware of all deaths," Kevin Litten, a spokesman for the Department of Health, said in an email.
Litten said the data nursing home operators provide is checked against other sources, including information provided by the coroners, but that providing the resulting, fully vetted set to the public would be very labor intensive.
Bottcher of AARP said it's imperative that the public and policy-makers have access to the best data that exists.
"We need to ask, what we are really doing to fix these systemic problems in nursing homes, or are we just leaving it to chance?" Bottcher said. "It has to be a data-driven solution. And if you don't have accurate data, it's hard to make the right recommendations moving forward."